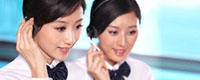 Name: Tony
Tel: +86-18883358206
Mobile: +86-18883358206
E-mail: marketing@fusindapower.com
Add: No.1, Kangchao Road, Huaxi Industrial Zone, Banan Dist, Chongqing No.16, Technology Road, Industrial Park, Dazhu County, Sichuan Province, China
Skype: fusindapower
WeChat: 0086-18883358206
whatsapp: 0086-18883358206




Why FUSINDA?
1.12 years of manufacturing experience in the field of general machineries
2. Professional engineers and test equipments to ensure the quality of each machine
3. Factory direct selling at competitive prices
4. OEM service is available
5. Fast and efficient delivery service
6. Strictly quality control system
7. Fast and professional after sales service
8. One year warranty guaranteed




Generator daily maintenance
Like all equipment it is important to take the time to maintain your generator to ensure it functions efficiently and has a long life. Here are a few general guidelines that you should follow:
1. The first step is to read the owner's manual. Although these general guidelines apply to most generators, the manufacturers' manual will provide specifics that relate to your particular model.
2. Use a damp cloth to clean the generator surfaces regularly. Use a soft brush for difficult to reach places and for any stubborn build –up of dirt.
3. Before each use, check the battery terminals and electrolyte solution levels. Periodically clean the terminals and wipe over the battery to remove any build up of dirt and grime.
4. The oil needs to be checked and changed regularly. The timing of this will depend on the manufacturers' recommendations.
5. At the same time you check the oil, check the air filter system and take necessary action.
6. Check the spark plugs periodically and service them as required.
7. Make sure the power leads are in good conditions and have not suffered any damage, which could represent a safety risk.
8. If you are storing the generator for any lengthy period of time it is critical to remove fuel from the fuel tank and to also ensure a clean supply of oil in the generator.
9. If the generator is being stored for periods of time greater than a year, from time to time put fuel in the generator and run it to make sure it is in good operating order.
How do I plan to use your generator?
Portability is a big factor in your choice of generator especially if you intend to use it for camping and holidaying, The ability to easily move, relocate and transport your generator is one reason many people choose inverter generators, as they are extremely portable, light and quiet all in one.
Consider whether your generator will be for home use or used during construction/reconstruction of buildings, during power outages including outages as a result of storms, for camping and caravanning or for sensitive electronics such as computers, GPS, sonar equipment and mobile phones
How long will the generator are used in between refueling?
If you need continuous power supply it is important to consider the size of the fuel tank and the efficiency of the generator. It is necessary to stop the generator and allow it time to cool before refueling so these factors can be important considerations Due to increased fuel efficiency, many inverter generators can run for around 7-8 hours on a single tank of fuel.
Are reliability, dependability and durability important?
Many times it is inconvenient or dangerous to have any interruption in the supply of electricity. If you want a generator that will last, has superior technology and based on cutting edge research then Fusinda generators will be the ones you choose. These generators have been engineered using superior mechanical technology and are built to last.
Where can I use the generator/ how loud will it be?
Consider where you will be using your generator. There are some applications where the noise from a generator will be either not permitted or will be a nuisance to others. In any situation where the generator will be used in the vicinity of other people the best option is a Fusinda generator.
If you are planning to use your generator for camping or caravanning look at the information on the "Use of generators for camping and caravanning" page. Many national parks and camping / caravanning parks restrict generator use to those with low noise output models such as the inverter generators by Fusinda